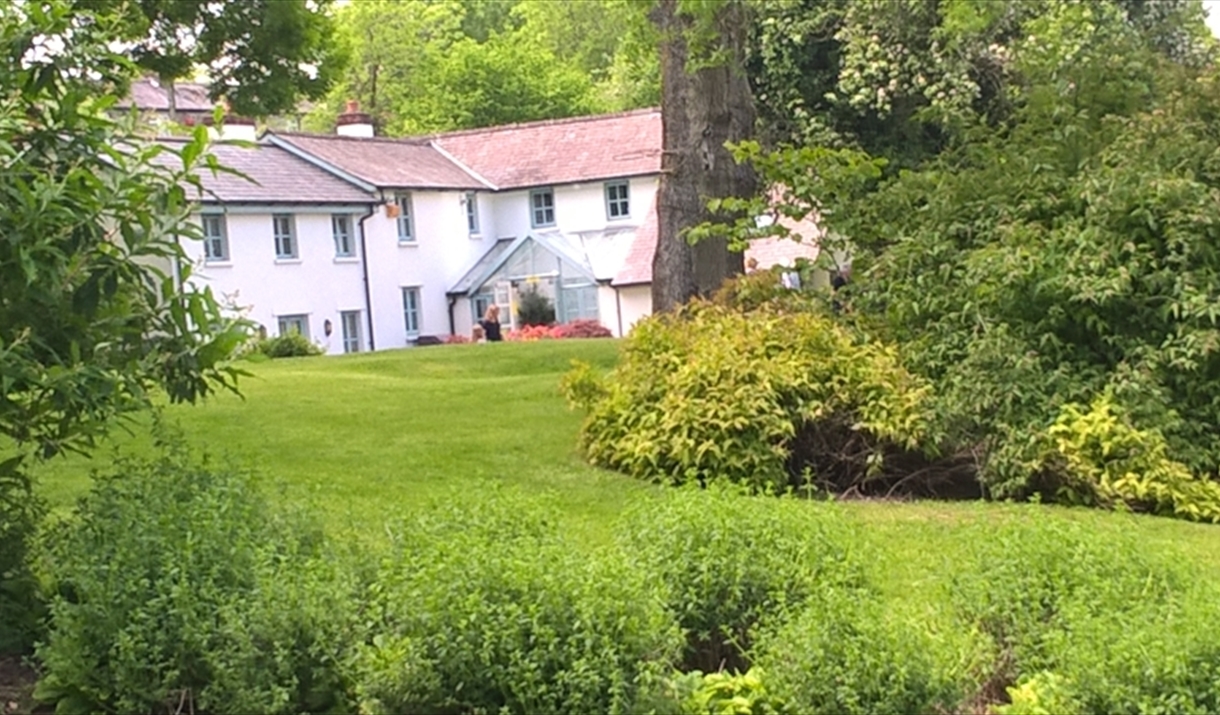 About
An everchanging garden of nearly 3 acres designed in sympathy with its surroundings and the challenges of being 650ft up on a North facing hillside. Far reaching views of the magnificent Black Mountains, mature trees, rhododendrons, viburnum, hydrangeas, borders, vegetable garden, small polytunnel, orchard, pigs (even years), chickens, beehives. Child friendly with plenty of space to run about.
The garden has numerous opportunities for visitors to sit and enjoy the far reaching views of the magnificent Black Mountains. It is a beautiful blend of ornamental and productive. The planting has evolved over 20 years and is an example of frugal gardening at its best with many plants grown from cuttings or donated from friends and family over the years. It is truly a garden for all seasons with bluebells and blossom in the Spring along with many other flowering plants such as rhododendrons and viburnum providing interest. As the garden develops over the gardening year the productive vegetable plot come into its own providing the owners and their family a range of crops. The box hedges around the plots ensure the protection of the new tender shoots. Mature trees and stands of birch and acer provide areas of tranquility as well as homes for many birds including nut hatches, green woodpeckers, gold finches and many more.
The garden is still developing with new wild flower areas providing a haven for wildlife and an extensive range of hydrangeas providing late Summer colour as well as food for bees and other insects. As time allows new beds are formed and old beds extended giving variety to the garden landscape. The garden is family friendly with fabulous opportunities for children to run around and play hide and seek. The steepness of the slope may make it difficult for those with walking difficulties reach the upper parts of the garden but these can still be enjoyed from the seats on the lower lawn.
Book Tickets
Map & Directions
Road Directions
Between Abergavenny & Brynmawr. Leave the A465 at Gilwern & follow yellow NGS signs through the village. Do not follow SatNav.