Health Walk - Dixton Church Walk
Route Overview
Please see PDF below for route map.
This is an easy walk, flat with no stiles to St. Peter's Church. There has been a church on this site since at least 735. Its present name Dixton/Llandydiwg derives from the Welsh Saint Tydiwg. Brass plaques inside the church mark the levels of several floods! On the walk you pass Monmouth Rowing Club which was established in 1929.
Dixton Church Walk PDF
Route Details
Monmouth Rowing Club was established in 1929. In 1979, a crew consisting of John Hartland, Jim Kelly, Mike Partridge and Robin Williams were unbeaten in none national events. Robin Williams went on to coach the GB Olympic Rowing Team.
The River Wye/Afon Gwy is the fifth longest river in the UK. Its source is at Plynlimon in the mountains of Mid Wales. For much of its length it is protected by a number of nature conservation designations. Keep an eye out for interesting flowers, butterflies and birds.
Nearby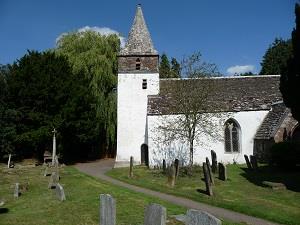 email a friend