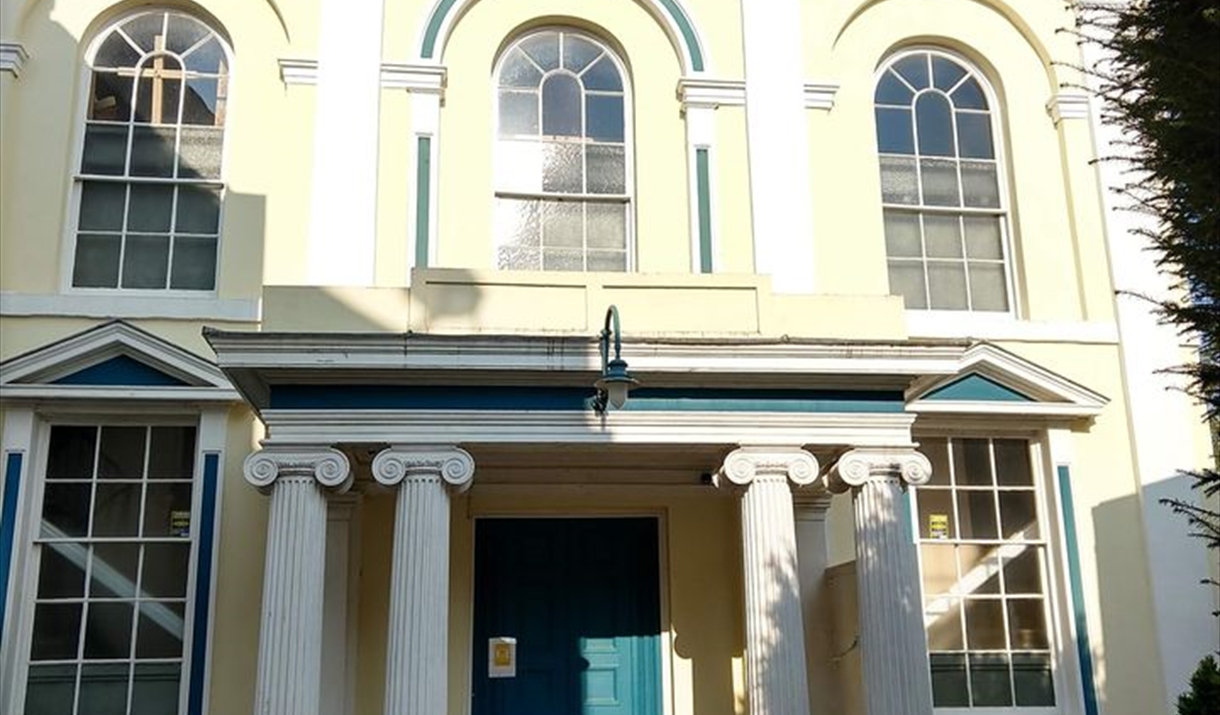 About
For the first time since its Foundation stone was laid in 1835, Monmouth Methodist Church is opening its doors to visitors each Wednesday afternoon from Wednesday 7 July to Wednesday 25 August.

Between 2 – 4 pm you can explore one of Monmouth's architectural "hidden gems". Tucked away behind blue railings on St James Street, this calm and peaceful building has seen few changes since being completed in 1837. With its fine moulded ceilings, graceful ionic columns, tall Georgian windows, spectacular first floor balcony and ornate preaching pulpit, this building and its people have contributed to the life of the town for over 186 years.

Access is also available via a lift.
Book Tickets
Facilities
Children
Property Facilities
Map & Directions