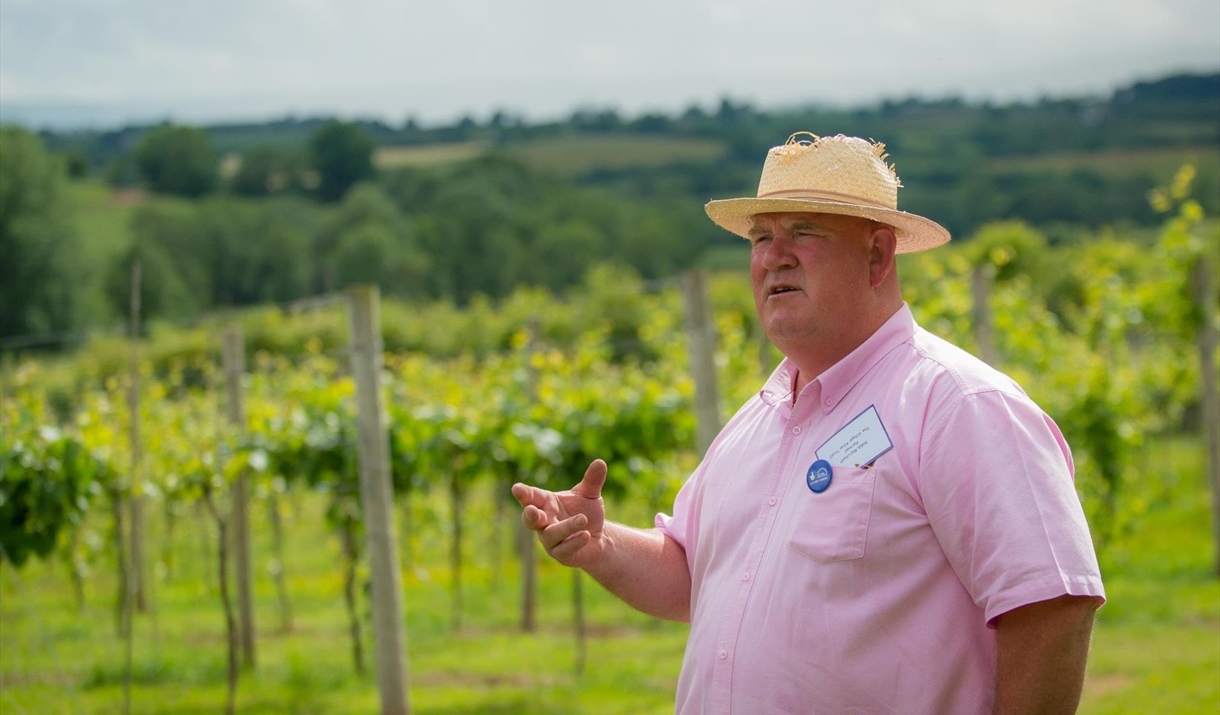 About
Vineyard Tour & Wine Tasting
Our Tour is a wonderful opportunity to experience first hand an award winning Welsh Vineyard. Uniquely, our tours are led by Robb or Nicola the owners of White Castle vineyard, giving you the opportunity to meet the passionate pair who tends the vines.
Our vineyard tour talks of early beginnings to the present day we share our experiences and story of how we planted a vineyard and how a dream became a reality.

Conducted Vineyard Tours followed by wine tasting Friday to Sunday & Bank Holidays at 11.30 & 3pm. Please book on our website - https://whitecastlevineyard.com/book-a-vineyard-tour/.
Facilities
Property Facilities
Map & Directions