Shire Hall, Monmouth
Shire Hall is a former Court of Assizes and Quarter Sessions in the centre of Monmouth, South Wales. It is a Grade I listed, classically designed building in Agincourt Square at the top of Monnow Street.
In 2011, the entire building was sympathetically refurbished to provide a modern facility which can accommodate Weddings, business meetings, Conferences, celebrations and exhibitions. All of this has been done whilst maintaining the integrity of this historically and architecturally important building. You will feel that you are in a modern, attractive space but will be constantly aware of the vast heritage that The Shire Hall offers.
Monmouth events
Sat 23 Nov 2019
An afternoon suitable for people interested in healing and relaxation, and/or people qualified in Reiki, wanting to experience different types of Reiki, and/or Reiki Masters want to take the next step.
Tue 26 Nov 2019
An evening in the company of one of Wales' greatest players of the modern era, Mike Phillips. Mike is one of the biggest characters in the game having won 94 caps for Wales and a further 5 for the British and Irish Lions.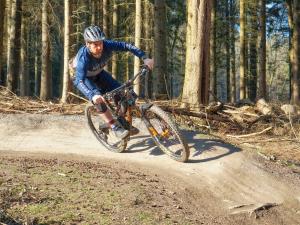 Fri 6 Dec 2019
A day of vehicle assisted uplifts in the amazing Brecon Beacons in our trusted nine-seater Land-Rover Defender. We'll take you to within striking distance of the best natural descents the Brecon Beacons has to offer.
Sat 7 Dec 2019
Join Ballet Theatre UK as we follow the yellow brick road and discover all the wonders of Oz. Enjoy Dorothy, the Scarecrow, Tinman, and Lion, (and yes Toto too) as they seek the Wonderful Wizard to find that there's no place like home!
Forgotten VAlley Walk with minced pies and wine
Sun 8 Dec 2019
Walk in the Forgotten Valley with minced pies and mulled wine
Thu 19 Dec 2019
Back to the Blake Theatre by popular demand… Stars from the West End present a magical evening of entertainment featuring hits from the musicals and the best of Christmas song.
Sun 22 Dec 2019
This 5.5 mile (8.75 km) walk takes you through farmland and tracks and climbs into Buckholt Wood. Leaving the wood, you will enjoy breath taking views and return through fields following the river Monnow.
Sat 4 Jan 2020
This lovely varied walk visits St. Dingat's Church, two castle mounds, Kingswood and Offa's Dyke National Trail. Return through woods and fields via what was once Monmouthshire's tallest building, Treowen,
Sun 19 Jan 2020
On this walk you will follow lanes and tracks to ascend to the Pilgrims' church at Penallt. Continue through fields and green lanes to the village of Penallt and continue to eventually follow the River Wye back to Redbrook village.
An Evening with Adam Frost
Wed 4 Mar 2020
Since 2007, Adam has amassed 7 gold medals at RHS Chelsea Flower Show, including a 'Best in Show Urban Garden' in 2008. His TV appearances include the BBC's The One Show, the Alan Titchmarsh Show, Tatton Park Flower Show, RHS Chelsea
I'm Still Standing: The Music of Elton John
Fri 6 Mar 2020
A truly breathtaking performance of Elton John's 50 year career in show business. Joel Buckingham & his fabulous band 'The Jets' perform all the hits including, Crocodile Rock, Don't Go Breakin My Heart, Rocket Man, Candle in the Wind,
Fascinating Aïda
Sat 14 Mar 2020
Dillie Keane, Adèle Anderson & Liza Pulman are heading out on tour. With a selection of old favourites, songs you haven't heard before & some you wish you'd never heard in the first place. The songs are hilarious and topical.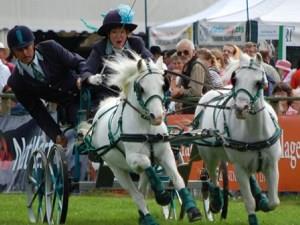 Sat 4 Jul 2020
Each year over 20,000 visitors enjoy a taste of farming and the countryside at our stunning showground on the banks of the River Wye in Monmouth.
Sat 11 - Fri 17 Jul 2020
This expert-led tour tells the story of South & West Wales, lands with a long and complex history of invasion, accommodation, resistance & conquest, through all of which distinct local forms of power, culture, religion & dialect persisted.
Visit our other Monmouthshire attractions