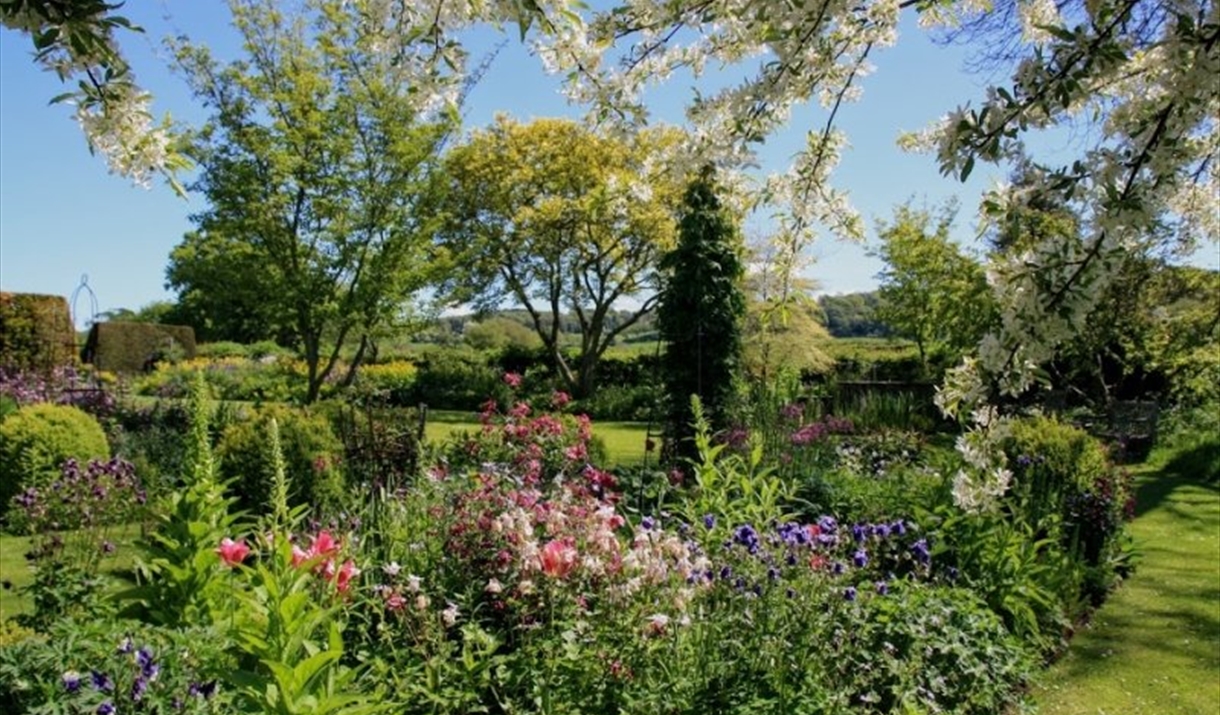 About
Borders bursting with spring colour inc tulips, narcissi and camassias. South facing terrace with wisteria and honeysuckle, decorative vegetable garden and orchard underplanted with succession of bulbs. Some topiary and formal hedging in 1½ acre garden set in AONB in Usk valley. Old rectory of St Mary's, Llanfair Kilgeddin will also be open to view famous Victorian scraffito murals.
The orchard has mown paths amongst the longer grass, and is full of bulbs in a succession from snowdrops to cammassias and two spectacular cornus as well as fruit trees. These paths create a pleasing pattern and our field, which is full of meadow flowers, has a circular walk through it. Together with the vegetable garden there is something for everyone.
Visit by Arrangement
The garden opens By Arrangement from April - June 2023. This means that the garden welcomes visitors on pre-agreed dates. Please contact the garden owner to discuss your requirements and arrange a date for a group or bespoke visit.
Refreshments:
Home-made teas.
Admission:
Adult: £6.00
Child: Free
Book Tickets
Map & Directions