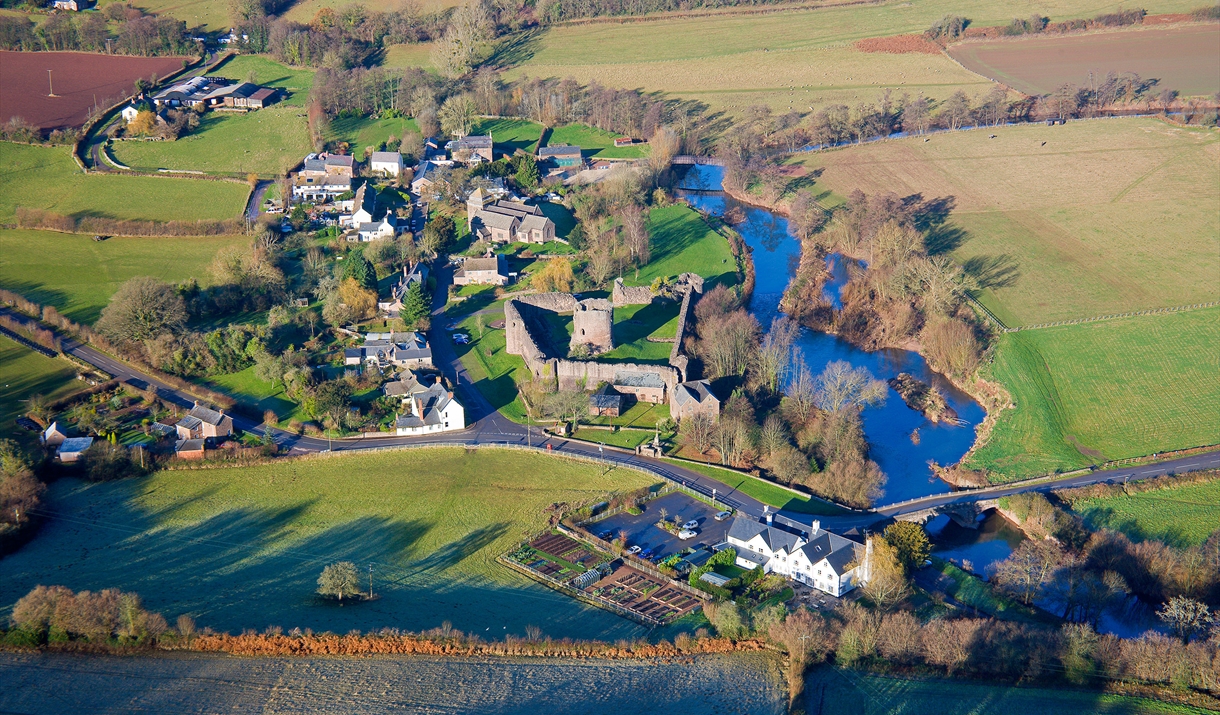 About
A 6 mile walk north of Skenfrith in the Monnow Valley.
Click here for the PDF

Starting from the picturesque village of Skenfrith this walk initially follows the Three Castles Walk towards Grosmont. A section of the Monnow Valley Walk through woods and across farmland leads to Box Farm and on to the Grosmont Road. Field paths then rise to Brook House Farm, from where the walk descends the Black Brook Valley back to Skenfrith.

The Monnow Valley Walk uses heron waymarks on its 40 mile route from Monmouth to Hay on Wye. The whole route can be completed as a series of circuits of which this is one.

The Three Castles Walk, with its castle waymark, is a 20 mile circular route between Skenfrith, Grosmont and White Castle. The castles are all under the care of CADW.

Book Tickets
Facilities
Parking
Routes
Description of route - Skenfrith - Monnow Valley - Skenfrith
Length of route (miles) - 6
Typical duration of route - 3.5 hours
Map & Directions