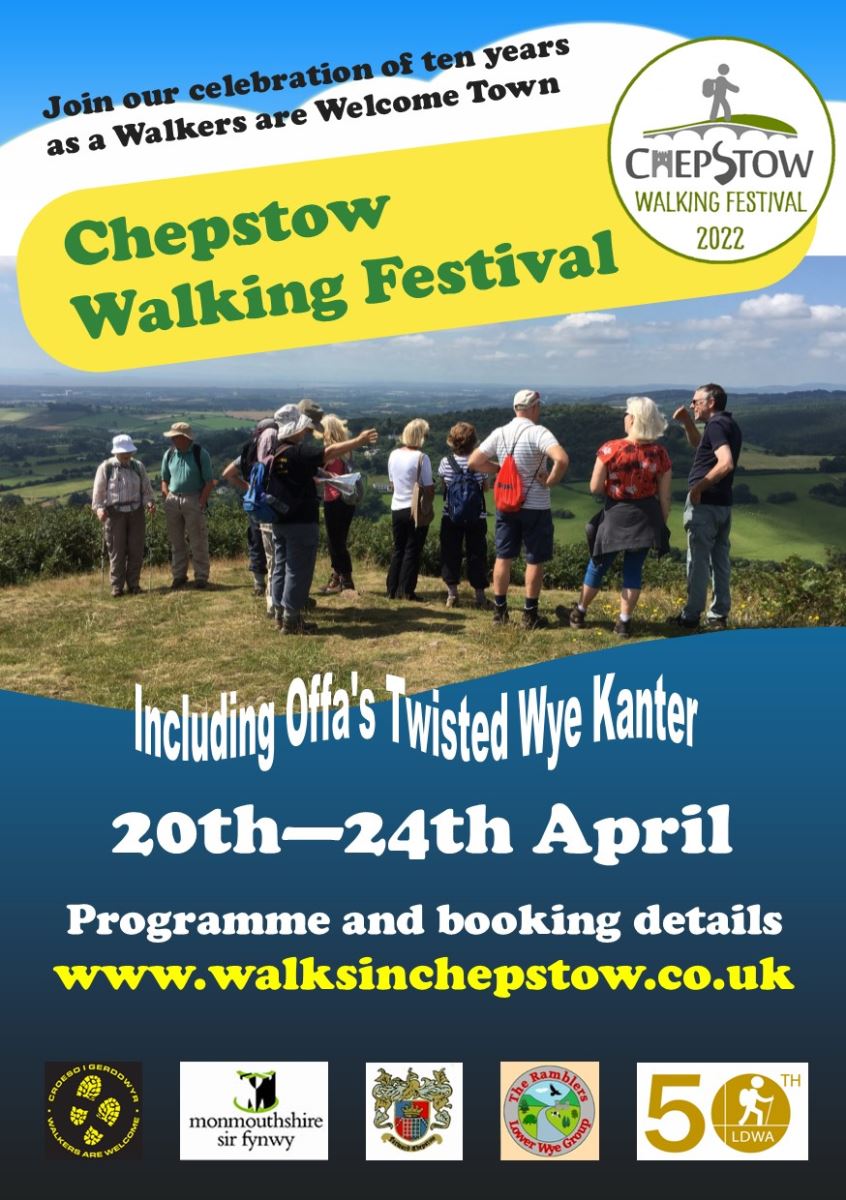 The Chepstow Walking Festival returns for 2022 with 34 fantastic walks across Chepstow, the Lower Wye Valley & the Gwent Levels. It's being held over 5 days in the week after Easter (20th - 24th), so the weather should be beautifully spring-like.
Tickets are now live, so book your favourite walk whilst you can, as they usually sell out!
https://www.walksinchepstow.co.uk/2022-walking-festival.html
Here's five of our favourites to try :
20th April : Up and Down the Wye Valley A Redbrook to Monmouth circular with Offa's Dyke Path Trail Officer Rob Dingle. Spectacular views & a chance to discover Offa's Dyke with the man who knows it best.
21st April : Ultimate Engineering with a visit to Wye Valley Meadery. A circular walk starting from from Black Rock on the Wales Coast Path, & including a tour of the award winning Wye Valley Meadery. 2022 is the ten year anniversary of the Wales Coast Path, so it's the perfect time to start walking some of it!
22nd April : Western Approaches to Chepstow. A lesser known walk exploring the woods, countryside, villages & history to the west of Chepstow. Including the largest tree in Wales!
23rd April : Piercefield and Penterry. This walk includes some of the best viewpoints in Monmouthshire, looking out over the Lower Wye Valley.
24th : Chepstow's Orchard and Wildlife Trail. A walk that looks at some of the fantastic community orchards that have sprung up in Chepstow recently, and discover parts of the town you didn't even know existed.
So get your walking books ready and discover Monmouthshire this springtime.
Related
0 Comments