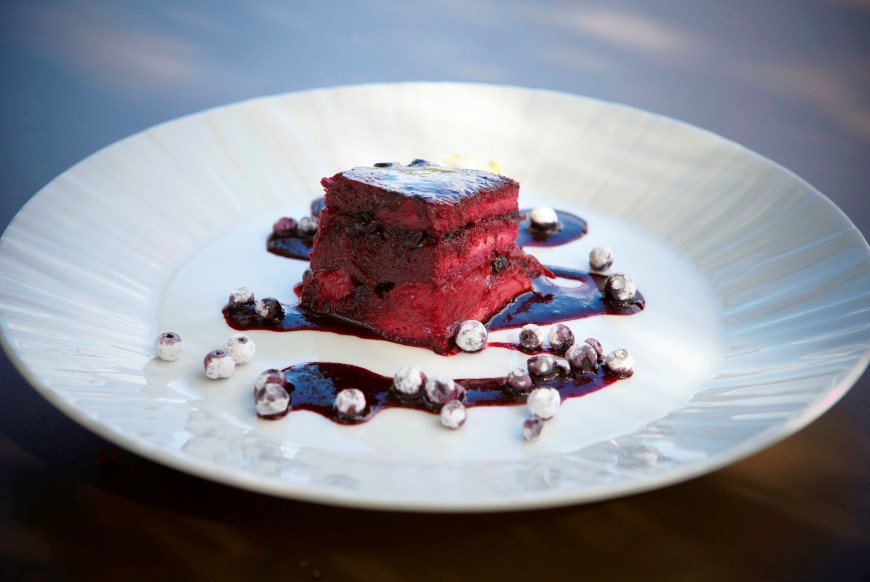 Congratulations to The Whitebrook in the Wye Valley and The Walnut Tree in Abergavenny on retaining their Michelin Stars for 2022!
It's the eighth year in a row The Whitebrook has been recognised, and the twelfth (!) for the team at The Walnut Tree. Although 12 years is nothing to staff member Pauline, who just celebrated 50 years at the restaurant!
The Walnut Tree
The Walnut Tree has been a staple of the great Monmouthshire food scene since Shaun Hill took it over, holding a Michelin Star for the last 12 years and ranked as the best in Wales in the 2018 National Restaurant Awards. Shaun's hard work was recognised with a Lifetime Achievement Award at the 2019 Cateys.
The food is an eclectic mix, based on Shaun Hill's personal taste, paired with sound cooking techniques; rather than a particular country's cuisine.
The Whitebrook
The Whitebrook offers great food within the beautiful surroundings of the Wye Valley and has had a Michelin Star since its opening year.
Head Chef Chris Harrod has led the restaurant to awards from all areas, from 4 AA rosettes and the 2016 Best Wine List in Wales, to being ranked as one of the top 50 UK restaurants in the 2018, 2019 & 2020 Good Food Guides and the second best in Wales in the 2022 Harden's Restaurant Guide. Chris also represented Wales in the 2018 Great British Menu, with his 'Tea & Cake' dessert winning.
Related
0 Comments