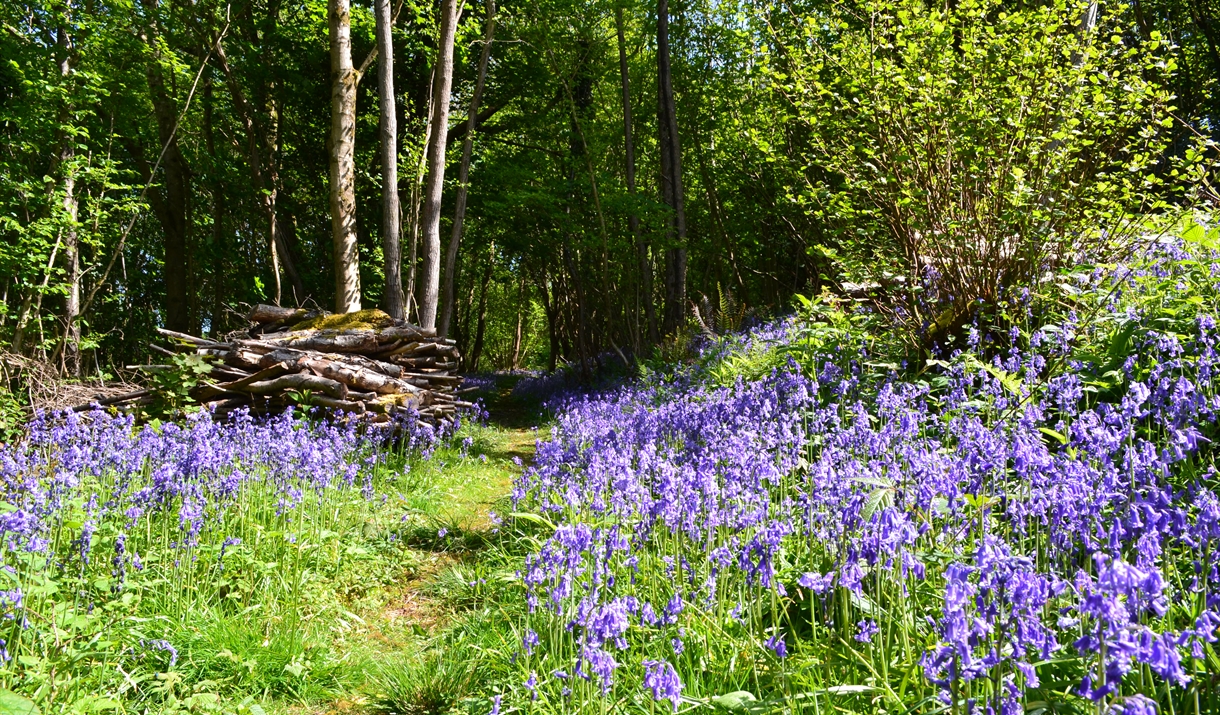 About
Like something out of a fairytale, this stunning ancient woodland is a tranquil place to stroll among the woodland wildflowers whilst listening to the birds singing in the trees.
Follow the maze of winding paths amongst the arching trees and dense carpets of woodland flowers and you'll experience what a special place this is.
In spring, the woodland bursts into life as the trees unfurl their new leaves and the ground is covered by a thick blanket of blue, yellow and white as native bluebells, lesser celandine and wood anemones bloom. Around the trickling woodland streams, mosses and damp-loving flowers like golden-saxifrage thrive. The air is full of the songs of blackcaps and chiffchaffs, and the drumming of great spotted woodpeckers. As the weather warms, the well-lit glades fill with flowers and insects, before autumn replaces flowers with fungi. The woodland is a magnet for mammals, including brown hares, badgers and fallow deer, and is home to the rare hazel dormouse.
Book Tickets
Facilities
Property Facilities
Map & Directions