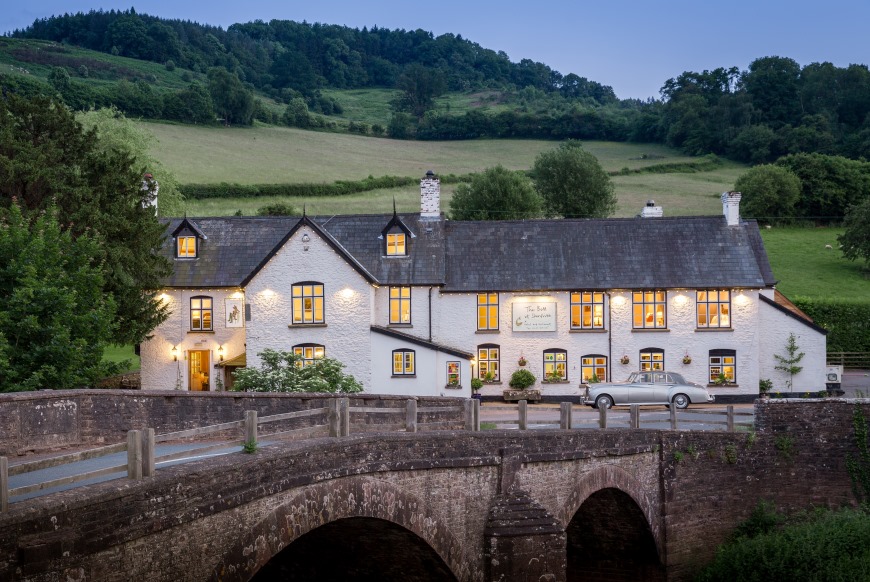 Congratulations to The Bell at Skenfrith and Llanthony Priory Hotel on winning big in the Good Hotel Guide 2022.
The Bell at Skenfrith can be found in the Monnow Valley, and achieved a prestigious Cesar Award as one of the top 10 hotels in the UK. It's noted as a 'firm favourite' with Good Hotel Guide readers, and especially praised from bouncing back from devastating floods that ran right through the Bell in February 2020. There's also the Monnow Valley walk right on their doorstep.
Llanthony Priory Hotel has become a mainstay of the Good Hotel Guide, and was ranked one of the best Historic Hotels in the UK for the third time in 5 years. This year they added the Editor's Choice Award for Quirky Hotel's as well. Situated in the ruins of an Augustan Priory, it's easy to see why they keep winning!
See more on The Bell at Skenfrith's Cesar Award
See more on the Llanthony Priory Hotel's Editor's Choice Award
Related
1 Comments