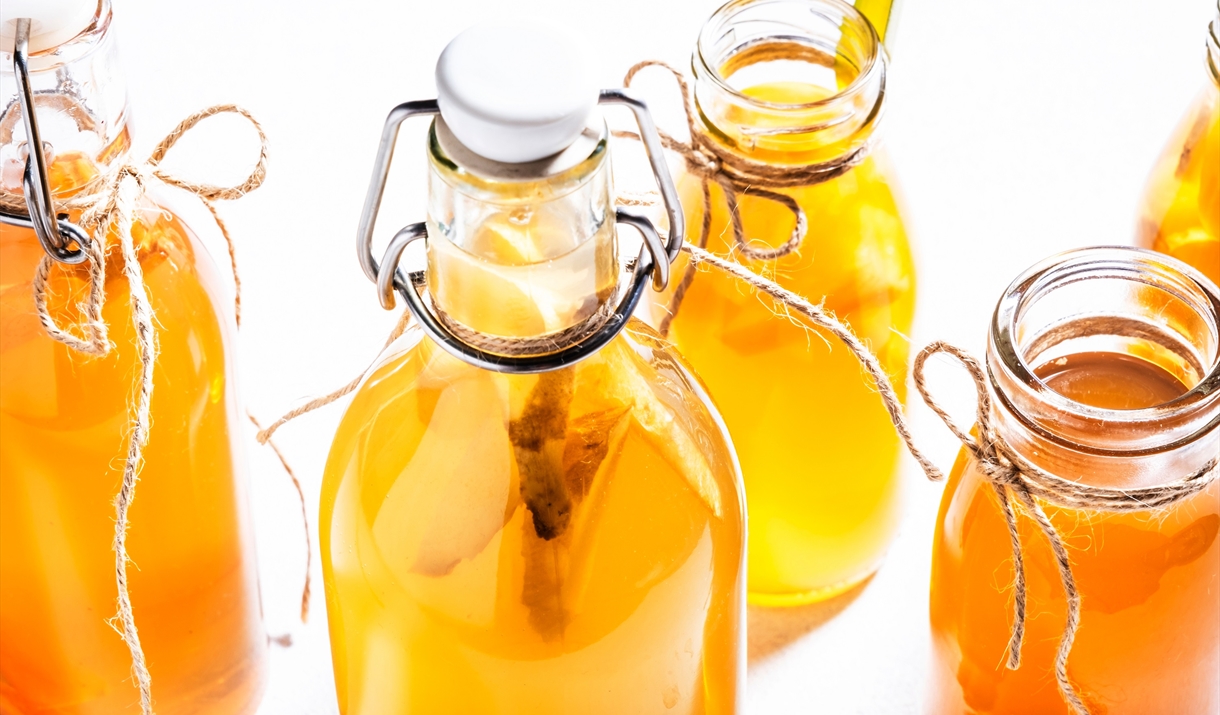 About
Some of the earliest evidence we have of humans harnessing fermentation shows they were making beer and wine (cheeky ancestors!). However, the end result of making fermented drinks doesn't always have to be alcohol. The process of fermentation allows us to create exciting and desirable flavours that can't be achieved by any other method. In this workshop we'll instruct participants how to make three different types of delicious fermented drinks including:

* Kombucha, a slightly vinegary and fizzy fermented tea drink made using a SCOBY (symbiotic culture of bacteria and yeasts).
* Tepache, a fermented pineapple drink from Mexico made using the skins and pulp of pineapple.
* Ginger beer, made using your very own propagated ginger bug

​During our workshop you'll learn the skills and techniques necessary to create successful fermented drinks at home every time! Our 2 hour course includes tastings of all the drinks we'll be making during the workshop, as well as samples of sauerkraut and kimchi and some of our funky experiments as well.

Each course aims to instruct participants on what fermentation actually is and the scientific methodology of how we as humans can harness it to do our bidding. This involves touching on some basic scientific principles to assist in the understanding of what we are actually doing when we 'ferment' something. These principles will be ESSENTIAL when making a successful ferment on the day and at home. Throughout the workshop we touch on some of the nutritional myths surrounding fermented foods and why the term 'probiotics' is thrown around so often.

Each participant will make their own ginger bug and tepache with instructions for how to care for and consume them at home. Additionally, you'll learn how to start and care for kombucha, using a SCOBY you'll take home with you on the day. Each participant takes home a ginger bug, bottle of ginger beer, kombucha SCOBY and their tepache ready for fermenting. You'll also go home with care instructions and recipes to ensure you have all the tools necessary for your ferments to turn out fantastic!
Map & Directions