Health Walk - Caldicot Castle
Route Overview
A 1.3 mile walk through the 55-acre Caldicot Castle Country Park.

This is an easy walk with no stiles. The country park includes a variety of woodland and grassland habitats as well as a large pond and the Nedern Brook. It is home to a wide variety of flora and fauna. The castle itself was begun by the Normans.

Please see PDF below for route map.
website
Caldicot Castle Health Walk
Route Details
Parts of this route can be very wet after periods of heavy rain.
Caldicot Castle was begun by the Normans. In the Middle Ages it was held by the powerful de Bohun family, who were eventually Earls of Hereford, Northampton and Essex. Henry de Bohun rebelled against King John and was one of the 25 Earls appointed in 1215 to ensure the King kept to the terms of the Manga Carta. Later, Mary de Bohun married Henry Bollingbroke, who, in 1399, seized the throne from Richard II to become Henry IV. Their son, who became, King Henry V, victor of Agincourt, was born here.

Nearby
Route Essentials
Walk Route: Caldicot Castle
Duration: 1 hour
Miles: 1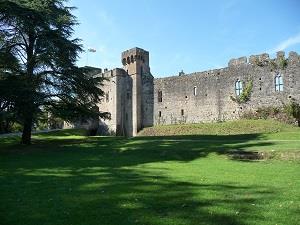 email a friend