Welcome to Clydach Gorge
Clydach Gorge is an area with outstanding natural and industrial heritage, located within the Brecon Beacons National Park and on the edge of the Blaenavon World Heritage Site. It's popular for walking, cycling, caving, gorge scrambling, abseiling and rock climbling. Some say that the great bard William Shakespeare was inspired to write the play 'A Midsummer Night's Dream' following a visit to the Gorge 400 years ago.
Activity providers with activities in Clydach Gorge
Inspire2Adventure is an outdoor adventure activity provider based near Monmouth offering Guided Open Canoeing, Stand-up Paddle Boarding SUP, Rock Climbing, Gorge Scrambling Experience, High Level Ropes course and more.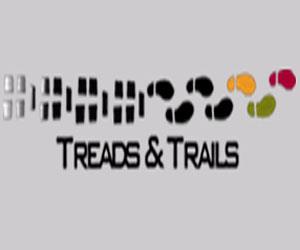 At Treads and Trails we offer guiding & instruction on Mountain Bikes or Walking for individuals or groups in the Black Mountains & Brecon Beacons Mountain Ranges in Wales.
Accommodation near Clydach Gorge
Places to eat near Clydach Gorge