Brecon Beacons National Park
Monmouthshire is the gateway to the Brecon Beacons National Park, winner of the Best Destination in Wales award in 2018. Making up around a fifth of Monmouthshire's total area, the Brecon Beacons are an important part of the county. There's plenty of ways to enjoy the beacons here, from visiting the foodie market town of Abergavenny or discovering the ruins of Llanthony Priory, to relaxing on a narrowboat on the Monmouthshire & Brecon Canal or scaling the heights of the Black Mountains.
The Brecon Beacons National Park became the country's first International Dark Sky Reserve in 2012, and there are dozens of places around the National Park, including designated Dark Sky Discovery Sites in Monmouthshire, where you can stop off and experience spectacularly clear night skies.
Events in the Brecon Beacons National Park
Thu 19 - Sun 22 Aug 2021
Once a tiny folk event attended by just a few hundred people, Green Man has grown to be one of the can't-miss fixtures of the summer festival season.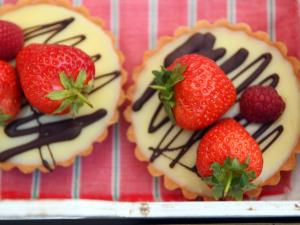 Sat 18 - Sun 19 Sep 2021
It's official. Abergavenny Food Festival 2021 is happening. Get the weekend of 18 & 19 September firmly in your calendar. It will be so good to see you again.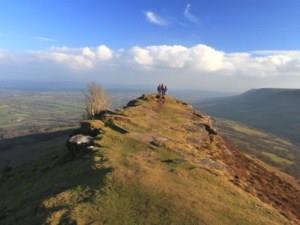 Sat 5 - Sun 13 Mar 2022
A week of guided walks for all ages and abilities in and around the Black Mountains - part of the Brecon Beacons National Park.
Things to see and do in the Brecon Beacons
Fly Over Abergavenny & the Vale of Usk
Dark Skies in the Brecon Beacons
Find a walk near Abergavenny